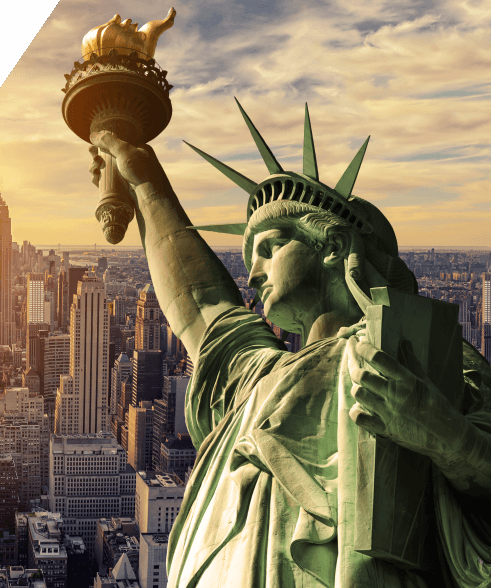 The Diversity Immigrant Visa (DV) Program, commonly referred to as the Green Card Lottery, is a US immigration program that was established by the United States Congress through the Immigration Act of 1990.
A key goal of the Diversity Visa Lottery Program is to make the United States a more diverse (multicultural) country.
Before the Diversity Visa Lottery Program was established, previous US immigration programs tended to favor immigrants from countries in Europe.
Since the start of the Diversity Visa Lottery Program almost 30 years ago, substantially more people have been approved for immigration to the United States from countries in Asia, the Middle East, Africa, Latin America and The Caribbean.
Today, there are an estimated 45 million immigrants living in America, making the United States the world's top destination for immigrants seeking better opportunities in life.
The DV-Lottery Program is administered by the US State Department which issues a Diversity Immigration Visa to as many as 55,000 DV-Lottery winners and their family members each year who successfully pass the Consular Interview procedure and are approved for immigration to the United States as Lawful Permanent Residents.
Approximately 10 million people from around the globe register each year to participate in the annual DV-Lottery and around 100,000 winners are randomly selected by computer for the opportunity to apply for one of the 55,000 Diversity Visas authorized to be issued by the US State Department every year.
A lottery system is used as a fair, unbiased method for randomly selecting candidates and their family members from eligible countries located in six regions of the world so that all of the DV-Lottery participants will have an equal chance to be chosen.
The annual registration period for the DV-Lottery normally occurs around October and then the winners who were selected are usually notified starting in May of the following year.
To receive guidance in properly preparing your DV-Lottery application prior to submission, CLICK HERE.